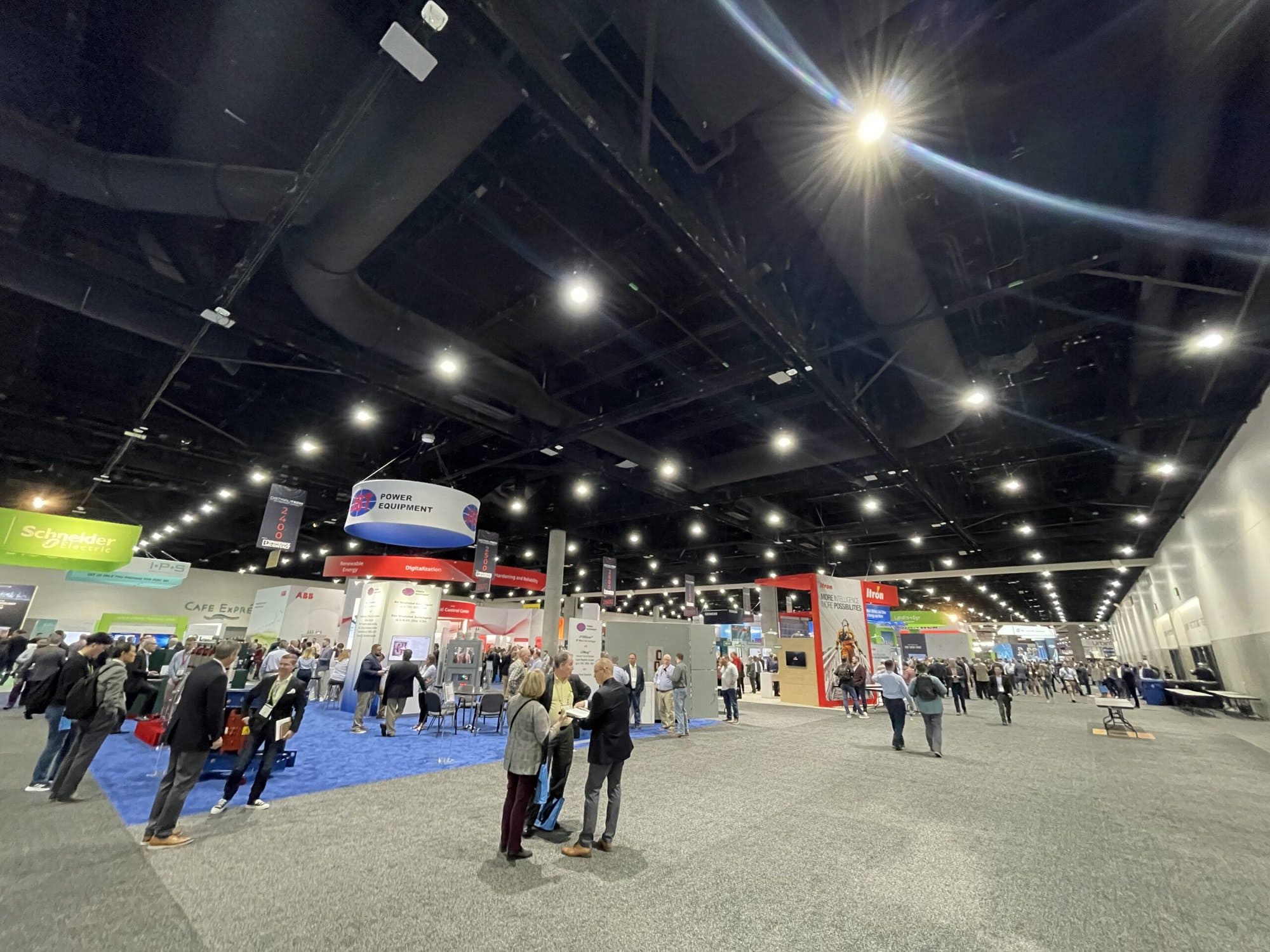 Last month, Simple Thread sent a delegation to the massive utilities and energy industry tradeshow, Distributech 2023. With more than 15,000 participants, thousands of exhibitors, hundreds of education opportunities, and three days of programming. There was a lot to learn!
Here's some of the learnings Simple Thread brings home from their time in San Diego last month.
Leapfrogging Laggards!
Most of my career has been spent advising industries that are traditional early tech adopters like banking and finance. In those industries any small edge over competition could mean many millions of dollars difference in a zero-sum game like investing. Naturally, it meant financiers regularly applied new technologies ahead of competitors as a means of investment advantage.
Compare that against utilities. Utilities work in semi-cooperative, but monopolistic, and highly regulated spaces. Theirs is also one of the most complex, most compliance driven, and most hazardous (when done wrong) industries.
As a result, is it any wonder utilities would be late adopters to change, whatever form it took? For utilities up until recently being slow to change was a feature, not a bug.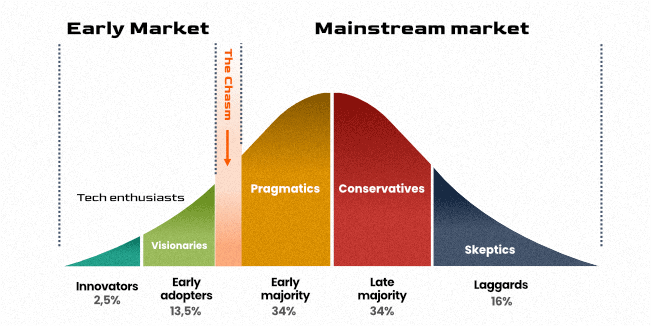 Even so, utilities are undergoing a massive change over the next decade. In short, the longstanding feature of inertia is quickly becoming a bug.
So for me, going to Distributech and repeatedly hearing the phrase "digital transformation" sent me back in time to projects I worked on for former banking customers a decade ago. To me the term was out of vogue, maybe cliché even?
The difference was that there was a true earnestness when I heard people use the well-coined phrase.
From Simple Thread's work with utilities, it is clear that there are still a lot of people and processes that have yet to benefit from digital instrumentation and automation. There's still a lot more work to do.
But if this field has lagged, are they equipped for the challenge?
I would argue that this field has historically drawn some of our purest blue-flame engineers because the digital capacity was lacking.
I have never found a higher concentration of people with advanced scientific, mathematical, and engineering degrees — or Ph.Ds in Field Work from the School of Hard Knocks — in one industry. Think about what these smart, passionate, mission-driven folks can do now with proper sensors, instrumentation, and the brute force available through cloud computing that was unthinkable even five years ago.
I am so excited to see what energy providers can do with a much more refined set of "digital transformation" technology and methodologies that weren't available (let alone refined) a decade ago.
So much of what other industries have struggled through over the last two decades could be more quickly absorbed into utilities thanks to the collective learnings from other industries and the intelligence of the people who congregate in this field.
Takeaway: Get out the popcorn, the leap this industry will make in 10 years will be exciting!
The Modernization of the Distribution Network
A key component of grid modernization is the upgrade of energy distribution systems. Utilities are replacing aging infrastructure and investing in smart grid technology, such as advanced metering infrastructure (AMI) and distribution automation systems, to improve energy efficiency, reduce costs, and enhance grid reliability. With AMI, utilities can more accurately monitor and manage energy consumption and improve the distribution of energy to customers.
Alongside the gains of AMI, electric vehicles (EVs) are becoming increasingly popular, and energy utilities have a massive challenge on their hands working to ensure the grid is prepared to support this growing demand. Utilities are investing in charging infrastructure, such as fast-charging stations, and exploring new pricing models to incentivize EV owners to charge their vehicles during off-peak hours. This will help to minimize the impact of EVs on the grid and reduce the risk of grid overload.
Takeaway: This will massively disrupt the grid – in a good way. There's untold opportunity over the next generation.
Data is a Modernization Accelerant
The role of data is fundamental in addressing the grid's future resiliency, decarbonization, digitalization and decentralization. Whatever the initiative is, data is an essential element for utilities.
Up until the recently data evaporated out of the grid. With the advent of Internet-of-Things (IoT) and the availability to keep time-series level data that all changed.
The more data under management by utilities, the more confidently decisions can be made. How do we better plan our outages? How much do we know about the ratings of our facilities? Who is working on what project and how long is it taking them? What is signal and what is noise on this line? How do we prioritize our resources? What do we need to know about our assets that we don't already know today? How do we design systems that can optimize under high or low load?
These are just a few examples of the answers that having more and readily accessible data would provide. This modernization effort can't do it without the layers of dependency down to the very physical level of the grid.
Takeaway: To build a resilient, stable, and modern grid implies the importance of building and maintaining its digital substrate.
Corporate Venture, for the Innovation Assist!
Another way I observed accelerating change for this industry is through the growing corporate venture capital groups associated with utilities. Externalities like microgrids, renewables, the spike in electrification, and even the US government's Infrastructure Reduction Act will undoubtedly spur the industry forward.
Even so, innovation is something that is easy to talk and wave hands about but harder to practically foster. Especially for any large, august, highly regulated, and monopolistic enterprise. Frankly, such cultures have a lot of institutional inertia to overcome. Organizations of this size can be tempted to large "boil the ocean" projects which tend to be fraught with challenges, sap political reserves, and create a drag on swaths of the core business.
I believe in enterprises innovation flourishes best in darkness and filth. Many small and incremental bets on the margin can lead to the largest gains. The tradeoff versus those "boil the ocean" projects is time and control. But the upside is organically and genuinely successful outcomes.
Beyond that? One of the surest ways for large businesses to innovate is to get outside help. A lot of what our team at Simple Thread does with our utility clients is offer such outside perspective. Another way to get external help is to work with startups.
But what is the biggest blocker to startups and utilities working together?
These businesses have very different definitions of what the phrase "short-term" means.
Enter venture capital.
Venture capital allows those startups to endure the differences in those definitions of "short-term."
As this chart from BloombergNEF shows, the U.S. utilities started late but have 10X'ed the number of deals they do over the last decade and still have lots of room to continue growing as they catch up to Europe.
Should corporate venture investing by utilities be driven by financial returns or strategic returns for the business?  Each utility will have to answer that question for themselves. But simply put, venture loses many times to win spectacularly only a few times. So if a particular investment does not have some strategic alignment with the business, does a financial windfall matter as much as at a pure venture capital firm?
As one speaker described it on a the "How Major Utilities are Using Corporate Venture Capital to Keep Up with the Energy Transition" panel, there's a continuum between financial and strategic investing and their team tries to group their shots somewhere in in the middle of that line.
Partnering with venture or building corporate venture will continue being instrumental to bridging the innovation gap for utilities. There are large cultural differences between venture and utilities, but the best partnerships will determine how to align their incentives.
Takeaway: Innovation requires leadership and incremental risk-taking from within, but without external partners it will won't reach optimization.
Conclusion
Energy utilities and their partners are playing a critical role in modernizing the grid and ensuring that the energy system is sustainable, efficient, and reliable. By integrating renewable energy sources, improving grid resilience, modernizing energy distribution systems, supporting electric vehicle adoption, and enhancing customer engagement, utilities are creating a more sustainable and secure energy future for all.
Going to Distributech was extremely helpful for our team and helped us gain perspective on the problems that all utilities face in the modernization of the grid. We look forward to using 2023 to do as much learning to better serve our utility clients as they address their unique challenges in the years ahead!
Loved the article? Hated it? Didn't even read it?
We'd love to hear from you.
Reach Out