About Us
Who are these people?
Thanks for asking. We are a team of artists, bakers, axe-throwers, amateur etymologists, and dungeon masters. What brings us all together is that we truly give a shit about what we do and care deeply about our partners.
Experience
We bring decades of experience designing and building digital products to the table with every partner.
Nimbleness
We believe that small teams of good people can accomplish so much more.
Focus
We aren't going to integrate your ERP with your CRM and hook up your ESB to your data lake. We love building products.
Loyalty
We foster deep partnerships. We love working with the same clients for years and years.
Our values are a bit different
What we value as a company transcends the software we build. We modeled our core set of values for building products after the Agile Manifesto. We embrace values that others discount, but that's what sets us apart. Why declare values, if you're just going to copy everyone else?
While we value the items on the right, we value the items on the left even more.
Productivity
Sophistication
Delivering value
Writing software
Never stop learning.
We make time to study, train, and purposefully experiment to find new ways to solve unique business problems. Expertise comes from successes and failures, and we are grateful for the opportunity to learn from both.
Al Tenhundfeld
Partner/Engineer
he/him
Alex Teschel
Visual Designer
she/they
Andrew Curcie
Senior Software Engineer
he/him
Andrew Mowe
Senior UI/UX Designer
he/him
Andrew Webb
Software Engineer
he/him
Austin Brown
Senior Software Engineer
he/him
Austin Carr
Senior Software Engineer
he/him
Branson Lilburn
Senior Software Engineer
he/him
Brian Bassett
Director of Business Development
he/him
Casey Ellett
Senior Software Engineer
he/him
David Leyden
Principal Software Engineer
he/him
Derek Heilmann
Senior UI/UX Designer
he/him
Evan Rupert
Software Engineer
he/him
Greg Kontos
Principal Software Engineer
he/him
Homer Painter
Senior Software Engineer
he/him
Jeff Mueller
Lead Software Engineer
he/him
Jenn Buch
Senior Designer
she/her
Joseph Glass
Senior Software Engineer
he/him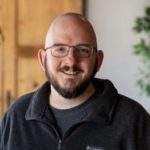 Justin Etheredge
Partner/Engineer
he/him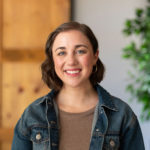 Lisa Lombardi
Senior UX Designer
she/her
Malory Dodge
Software Engineer
she/her
Michael Prichard
Advisor
he/him
Mike Hartman
Senior Software Engineer
he/him
Nick Agliano
Software Engineer
he/him
Quasar Wei
Software Engineer
he/him
Quintus Flannagan
Software Engineer
he/him
Robert Beatty
Senior Software Engineer
he/him
Ryan Wilson
Principal UX Designer
he/him
Sam Ehlers
Principal Software Engineer
he/him
Scott Geller
Chief Financial Officer
he/him
Spencer Hansen
Director of UX & Design
he/him
Stacey Warthen
Principal UX Designer 🦄
she/her
Stephen Kiningham
Director of Software Engineering
he/him
Tom Schroeder
Senior Software Engineer
he/him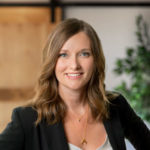 Tracy Baumann
Director of Marketing
she/her