Powering the Future Together
We are a team of dedicated software and design professionals with a deep understanding of the energy and utility sectors. We bring decades of experience in designing and building digital solutions that meet the unique challenges of these industries.
We are a team of artists, bakers, axe-throwers, amateur etymologists, and dungeon masters. What brings us all together is that we are truly passionate about what we do and care deeply about our partners.
Efficiency over Complexity
In the energy and utility sectors, efficiency is key. We prioritize straightforward, efficient solutions over unnecessary complexity.
Innovation over Tradition
We believe in pushing boundaries and challenging the status quo to find new and innovative solutions for the unique challenges of the energy and utility industries.
Compliance over Risk
We understand the importance of regulatory compliance in the energy and utility industries. We ensure that our solutions are compliant with all relevant standards and regulations.
Delivering Value over Writing Software
At the end of the day, our goal is not just to write software, but to deliver tangible value to our clients in the energy and utility sectors. We measure our success by the impact we make on your business.
Never stop learning.
We make time to study, train, and purposefully experiment to find new ways to solve unique business problems. Expertise comes from successes and failures, and we are grateful for the opportunity to learn from both.
Al Tenhundfeld
Chief Technical Officer
he/him
Alex Teschel
Visual Designer
she/they
Andrew Curcie
Senior Software Engineer
he/him
Andrew Mowe
Senior UI/UX Designer
he/him
Andrew Webb
Software Engineer
he/him
Austin Brown
Senior Software Engineer
he/him
Austin Carr
Senior Software Engineer
he/him
Branson Lilburn
Senior Software Engineer
he/him
Brian Bassett
Director of Business Development
he/him
Casey Ellett
Senior Software Engineer
he/him
David Leyden
Principal Software Engineer
he/him
Derek Heilmann
Senior UI/UX Designer
he/him
Evan Rupert
Software Engineer
he/him
Greg Kontos
Principal Software Engineer
he/him
Hadi Athari
Director of Energy Technology
he/him
Homer Painter
Senior Software Engineer
he/him
Jeff Mueller
Lead Software Engineer
he/him
Jenn Buch
Senior UI/UX Designer
she/her
Joseph Glass
Senior Software Engineer
he/him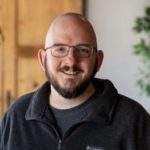 Justin Etheredge
Chief Executive Officer
he/him
Katie Marshall
Senior UX Designer
she/her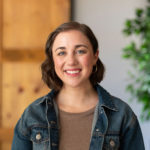 Lisa Lombardi
Senior UX Designer
she/her
Malory Dodge
Software Engineer
she/her
Michael Prichard
Advisor
he/him
Mike Hartman
Senior Software Engineer
he/him
Nick Agliano
Software Engineer
he/him
Quasar Wei
Software Engineer
he/him
Quintus Flannagan
Software Engineer
he/him
Robert Beatty
Senior Software Engineer
he/him
Sam Ehlers
Principal Software Engineer
he/him
Scott Geller
Chief Financial Officer
he/him
Spencer Hansen
Chief Design Officer
he/him
Stacey Warthen
Principal UX Designer 🦄
she/her
Stephen Kiningham
Director of Software Engineering
he/him
Tom Hurtt
Principal Software Engineer
he/him
Tom Schroeder
Senior Software Engineer
he/him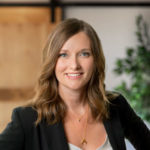 Tracy Baumann
Director of Marketing
she/her